Video: Green Lemon Tv Releases First Episode Of Till Sunset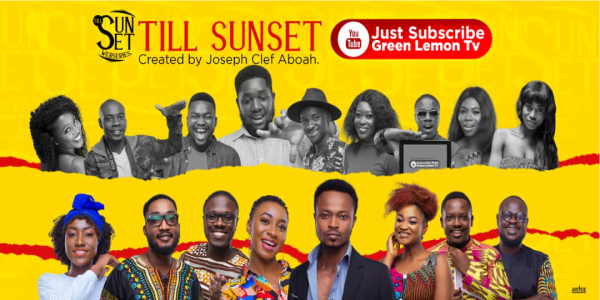 Green Lemon TV, producers of famous Ghanaian Tv series, Game Over are here again with yet another nerve-breaking series.
With a riveting and relatable story line and characters as fresh and fit as fiddle, this new web series is an attention-grabbing one that is set to reshape the Ghanaian film and cinematography space.
Watch Trailer Below
Till Sunset tells the story of four university graduates who after completing their National Service could not land themselves a job and hence surged out to discover and chase their individual passions in life.
The series, produced and directed by Joseph Clef Aboah streams on Green Lemon Productions' YouTube channel with new episodes dropping  on Fridays at 2:30 PM.
Watch the trailer here and the first episode as well. Don't forget to subscribe to the channel for notifications on latest updates and releases.
For more information, call or WhatsApp +233 20 134 4569.
Watch Episode One