'Dark Spot' Selected For 2019 Hiphop Film Festival Selection.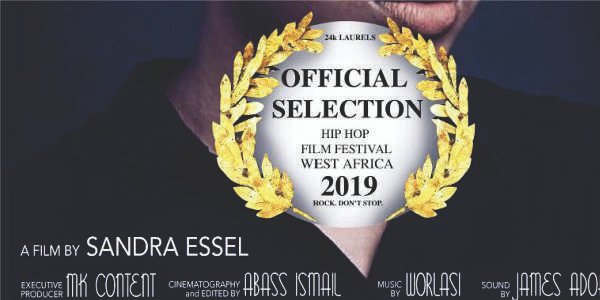 Ghanaian-made short film dubbed "THE DARK SPOT" has earned a special selection in the second edition of the Hip-hop Film Festival scheduled for February 1st in Cote d'Ivoire.
The film produced by Ghana's most celebrated casting director, Mawuko Kuadzi, written and directed by Sandra Essel all of MK Content is one of the fifteen films selected in the special jury selection.
The film, a short story detailing the effects of pornography and masturbation on marriages was first shown at a private screening held at the Kathy Knowles auditorium- Kanda. It features one of Ghana's most cherished veteran actresses; Akofa Edjeani alongside Sitsofe Tsikor, Daniel Delong and Awudu Adamu Zaaki.
With this selection, the film will be shown to a crowd of Hip-hop and movie lovers from across the world in Ivory Coast during the two-day event in Abidjan.
Submissions for the festival opened last year and were free of charge to all filmmakers in West Africa. Entries came in from Nigeria, Côte d'Ivoire, Ghana, Senegal, Togo, Burkina Faso, Cape Verde and other areas across the region.
The Hip Hop Film Festival's focus is on finding narrative makers and changers who have original, rich and universal stories that are relatable on a human level that appeals to a global market. The festival is known for bringing attention to the best emerging filmmakers in the world who carry the swag of the culture while giving a new identity in film.
The finalists will be selected during the festival activities in Abidjan, February 1st, 2019. One winner will be selected to participate in the main festival in New York City in August. The winner will be announced on February 2nd at the closing award ceremony.



Source: Tieghanaonline.com