Green Lemon Production's Till Sunset 2 to premiere December 3rd.
After months of filming and post-production, Green Lemon Productions returns with the second season of Till Sunset.
In the second season of the series, we will witness a clash between the ladies and the gentlemen.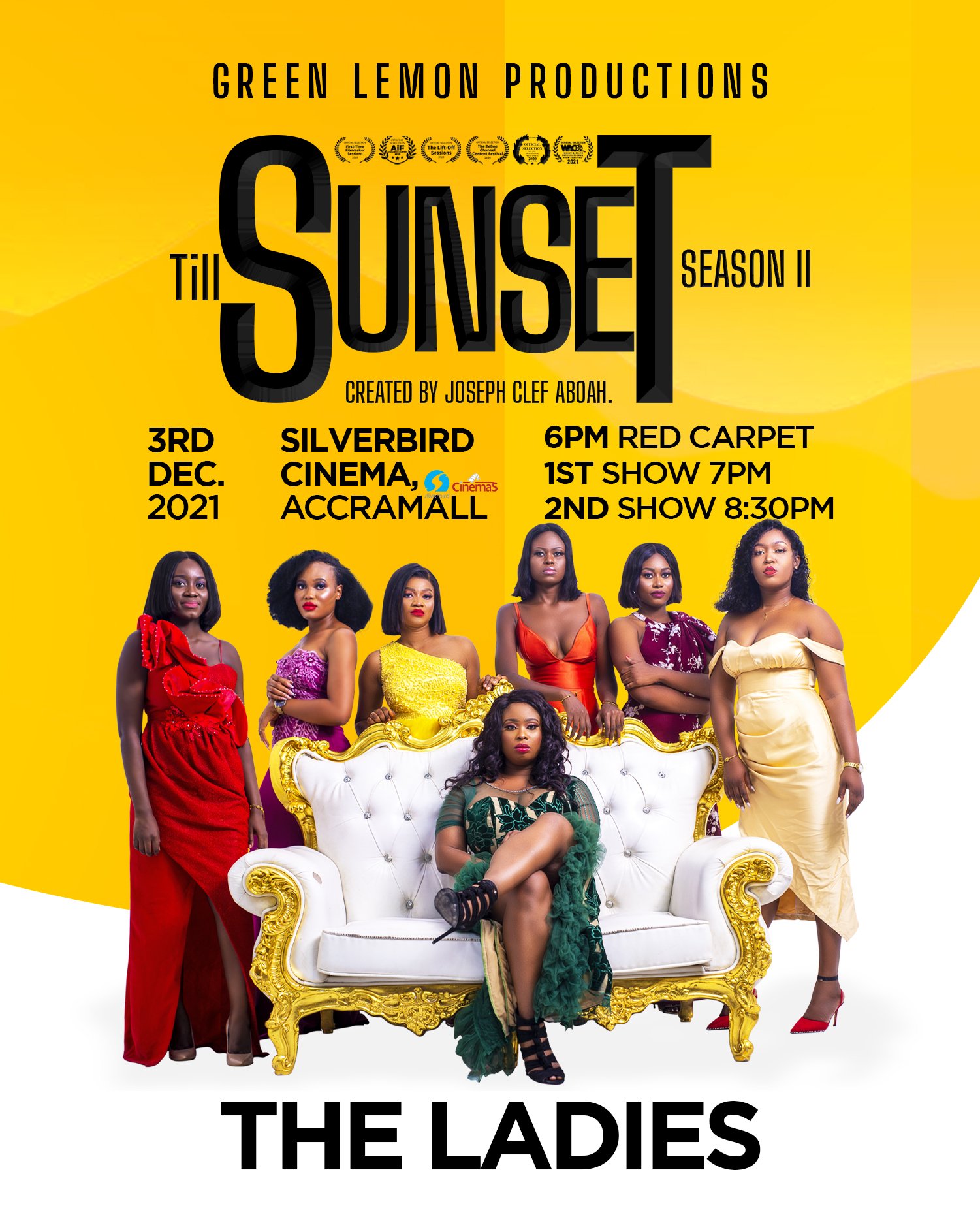 At the helm of Till Sunset 2 is the shows creator and director Joseph Clef Aboah. The cast lineup includes some favourites from the first season as well as some new faces as well in equally scintillating performances to leave you entertained. 
The premiere will see attendees get an exclusive look at the first 5 episodes. Subsequent episodes would be screened over a period 4 months spanning from December through to March 2022.
The premiere will be on the 3rd of December 2021 at the Silverbird Cinemas Accra Mall. With the red carpet starting at 6 pm and the showings commencing at 7 pm. 
Tickets are sold for 30ghc are available by dialling *713*33*499# or WhatsApp number 0242426427.