Movie Review: Crossing – Family over everything.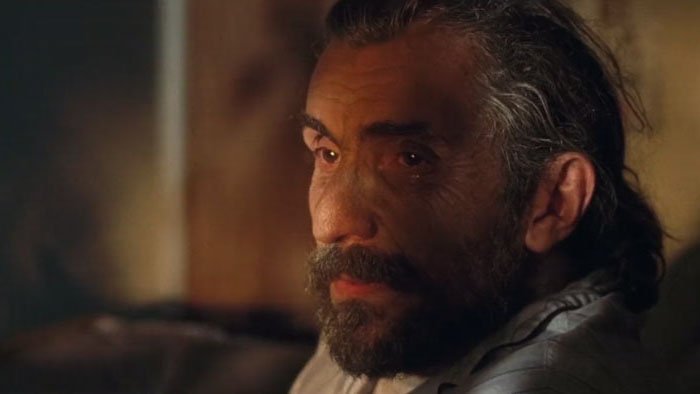 CROSSING begins at the end of the Cold War with a dream and delivers us to the United States, 20 years later where those dreams are in jeopardy.
This is also his feature film directorial debut for Arthur Ian. 
The story focuses on Andrei (played by Rudolf Martin). 20 years ago he relocated to the united states just before the Berlin Wall fell. With time he made a successful career as a college preparation consultant. But his business is also hit by the 2008 recession and is now struggling to keep afloat. 
Andrei now lives with his sister Izabella (Teri Reeves) and her family. Their father Gregory (played by Alex Veadov) is ill and ends up getting hospitalized. Andrei is further burdened with the responsibility of clearing the medical bills.
As a drama Crossing has enough moments of humour that seem to tone down the emotional heaviness. You find yourself smiling at some of the dialogue even without noticing. It doesn't have to be categorized as a comedy but the humour is just there and doesn't seem forced or overbearing.
Even Andrei with all that he is going through has a few moments of wittiness that is enough to make the viewer smile or even laugh at his predicament. You fit the profile of a successful man who has lost it all but hasn't lost the fight in him.
Andrei is still trying to keep his business afloat so we see him hit the road in his beat-up car visiting his clients. But it doesn't seem like there is light at the end of the tunnel for him yet and he digs himself deeper into the whole of bills and expenses. His faithful assistant Susan (played by Stephanie Kramer), however, is optimistic that things would get better eventually and continues to spur him on. But will things get better for him?
The film uses flashbacks to fill us with the lives of Andrei and his family 20 years prior. The flashbacks are timely and almost seamlessly aid the narration style of the film.
CROSSING doesn't seem like a screenwriting debut for Arthur Ian. The characters he created feel very relatable and grounded. You can see how each of the central characters has grown and involved over the 20 years that the film covers. Ian also assembles a great choice of talents to help in telling this story and he uses them well enough.
Alex Veadov brings a lot of experience to bear in this film. His portrayal of Gregory as a difficult patriarch is spot on. It is as though he doesn't even have to try hard to nail the part he was tasked to play. You feel Gregory's weight on the family even without the flashbacks of their earlier days as a family. But the flashbacks also give great detail about the patriarch and how he is revered by his family.
The production elements of the film are spot-on for an indie. The art direction perfectly captures both eras for the past and then the present in good enough detail to help complement the story that the film is telling. 
CROSSING isn't a big film. It is not loud or trying to be. But it is great storytelling and great acting that is enough to make you want to see more from the debuting director. I will score it 7/10. It doesn't promise much but delivers an engaging story about family values that don't make you feel like you wasted your time giving it a chance.
The film certainly reminds you that family is important and that things always get better as long as you don't give up.
If you are a lover of indie films that open your eyes to new talents and prospects, this is a film you have to see.