Movie Review: Free Skate – Triumph over adversity.
"Free Skate" is a film about a young Russian figure skater who crosses the border to Finland to escape inhumane treatment and also to pursue her career in skating. 
When the film starts we see the figure skater beaten and laying by the side of the motorway unconscious. At the hospital, they locate her Grandmother who is Finnish with the help of a letter in her belongings. Her grandmother is happy to reconnect with her after so many years and so helps her pick what's left of her life back together. 
At the centre of the film is written and producer Veera W. Vilo who plays the lead role in this film. She is a very skilled athlete and it shows in her scenes as a figure skater. Acting wise however we do not get to see her show a varied range of emotions. The character she plays is cold and mostly unemotional making it difficult for the viewer to connect with her character.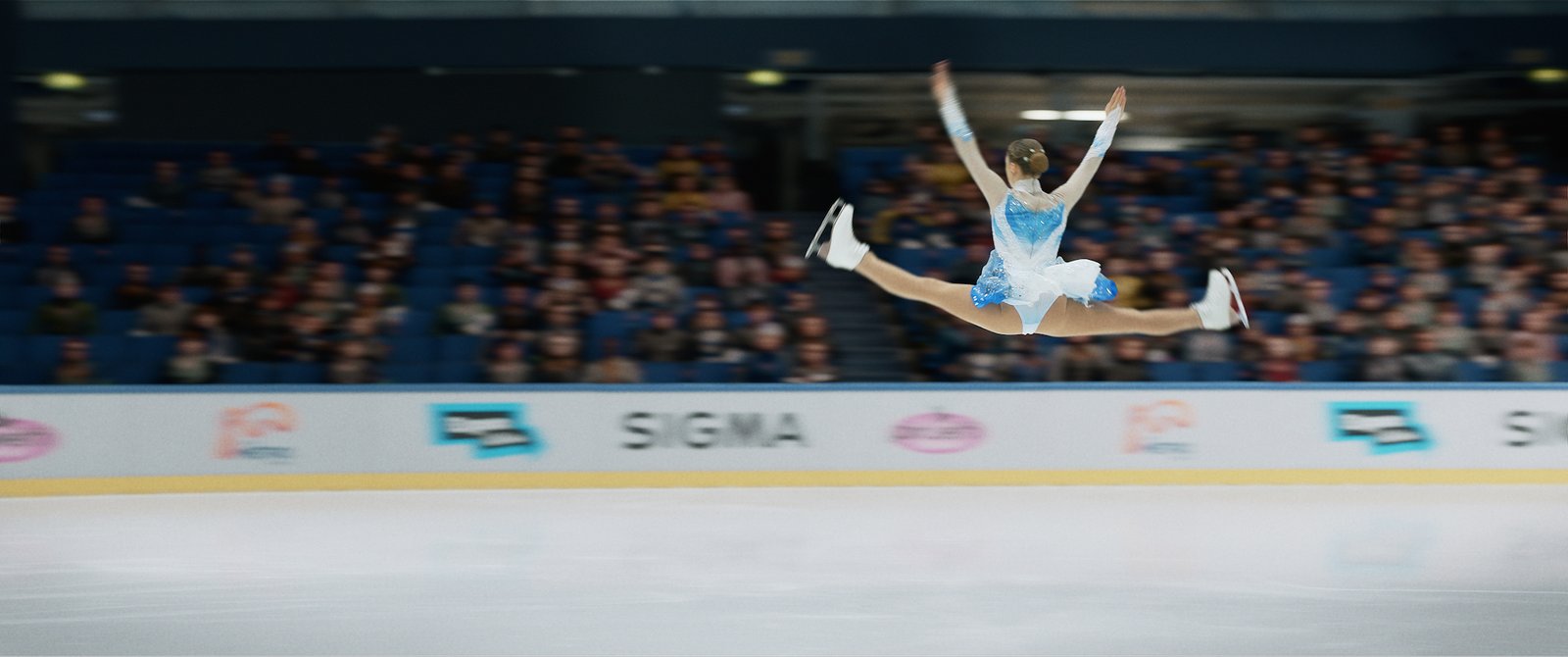 From the film, we discover that our lead character had a very rough past in Russia pursuing professional figure skating. She had to deal with harsh and unfair treatment during her training in Russia. But despite the traumatic experiences she is still committed to being the best and most successful in the sports.
The film is directed by Roope Olenius who brings to bare a very unique approach to telling this story. The film's narration style makes it a bit difficult to follow and understand. The lead character is never addressed by a name just like the other characters. Also, there are sporadic jump cuts back and forth between her new life reconnecting with her grandmother whilst training in Finland and flashbacks of her almost dangerous life in Russia. The way this is done is a bit confusing and you can't almost immediately tell what is happening and at which time of her life that is. It is even more confusing since there are no names for the characters to be able to identify if they are from her past or her present.
The film's dialogue also shifts from Finnish to Russian and then English almost unexpectedly. Perhaps that is the only way you can tell if the scene is set in Russia or Finland. But it is difficult for anyone that doesn't speak the language.  
"Free Skate" is very well shot and captures enough visual details to highlight the sport of competitive figure skating and how it is enjoyed by a live audience. You also get to see the dedication and commitment that the athletes put into their training for the sport.
Overall it keeps a decent pacing which eventually picks up a bit towards the climax of the film. But even with the graphic violence and buildup the climax of the film isn't as fulfilling as you would expect to enjoy from a film like this.  
The film is about survival and triumph in the face of trials and adversity. 
I would rate this film 5/10. You can't tell if the film is let down by the screenplay or the narrative style used in telling the story. Nonetheless, it is a decent film that can be enjoyed by anyone who gives it a chance.
Free Skate had its theatrical release starting January 27th and would be available on VOD starting on February 28th 2023. If you are interested in a simple drama that doesn't promise much then make sure you watch this.