Movie Review: Schemers – Hustling from Zero to Hero.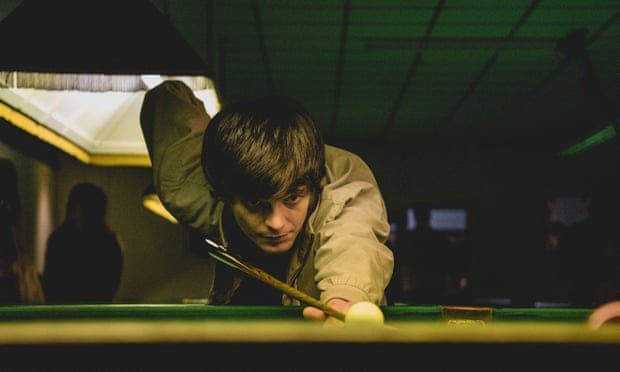 'Schemers' is a biopic based on the early days of music promoter Dave Mclean's journey. Set in the 80s in a small Scottish town, it talks about Dave's personal struggles with gambling and what leads him and two other friends on the path of music promotion.
The cast might be young but they are perfect for the story. Even without knowing enough about the characters in real life, you get the sense that the actors and their delivery is not far from what the person's might have been in like in real life.
Connor Berry plays Davie Mclean. And he does a decent job at selling the character to us. Mclean clearly is someone who isn't afraid of taking risks. When he is first introduced to us in the film, he's getting chased for hooking up with someone's fiancée. Even after he gets his leg broken by the jealousy lover, he's gutsy enough to immediately profess his feelings for a nurse he barely knows whilst under sedation. Later on, we find out he is a betting man, he even goes a far as risking all the money they have for an event on a bet that goes wrong.  But does being a risk taker guarantee success?
When he and his mates start out at promoters, they immediately underestimate the difficultly that comes with dealing with bands and events. They soon find out that it goes beyond just securing a venue and making some posters. The trio end up in debt with local gangsters and loan sharks. Their only way out is one last show, bigger than any of the others they might have attempted.
Can hustlers with big dreams make it to the top? 'Schemers' seems like the perfect hero to zero story for hustlers with big dreams.
The film also delves into the love lives of the hustlers at the center of the film. Attempting to highlight how their actions might have influenced their relationships, either positively or negatively.
How honest and genuine can you be writing and directing a story about yourself? Dave McLean does well to give use an objective insight into his story growing up. As writer, director and producer of the film the character 'Davie' is neither the hero or villain in the story. He is flawed and that is never hidden, in the end he is not the only winner. Both Scot and DJ John his mates, come out as victors by the end of the story as well. However, we learn from the character postscripts about Scot's mysterious death in 2014 which could possibly be related to some dealings with shady businessmen.
Dave actually turns out later to be the manager of the band called Placebo. This film captures that journey of him discovering himself and his passion for the business.
As an auto-biopic this film might not be completely honest. Nonetheless, 'Schemers' is fair in the story it tells and its narration. It might be a vanity project to self-aggrandize Dave Mclean's struggle and come up, but it definitely is a decent grass to grace story for any dreamer.  You don't even have to be familiar with Dave Mclean and his work as music promoter to appreciate this film and the story it tells. For a dreamer this would be easy to sit through as it is certain to leave you inspired.
I would rate this 6/10. 
'Schemers' is available for streaming on demand now, do check it out.