PRESS RELEASE: Cancellation of "Whose Daughter Is She?" Musical Stage Play's Roadshow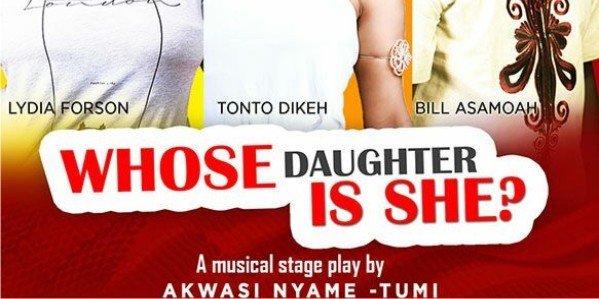 Page to Stage productions have called off their previously announced road show for their play "Whose Daughter is She?"
According to Akwasi Nyame Tumi, director and playwright of the creative outfit, the event was cancelled in the light of the current tension relating to the pending general elections in the country, a collaborative decision with all stakeholders in the roadshow was taken to withhold the rest of the event until further notice.
Read below a press statement issued by director and playwright Akwasi Nyame Tumi;
Page to stage productions, producers of Whose daughter is she? Wishes to announce to its numerous fans in Cape Coast, Sunyani and Kumasi that it will be discontinuing its roadshow which is supposed to be in cape coast on 18th and 19th of November, 2016 at UCC, Auditorium, Sunyani on 20th of November, 2016 at Eusbert Hotel and Kumasi on 25th, 26th and 27th November, 2016 at Great Hall, KPoly and CCB Auditorium, KNUST respectively.
We are sorry that we have to disappoint all Page to Stage fans out there
We will be offering a full refund on all advance tickets purchased and the date of the new event will be announced later
Thank you.
GhMoviefreak.com would do well to further update you with new dates and venues.