SEG CINELAND POSTPONES SLUMBER PARTY RELEASE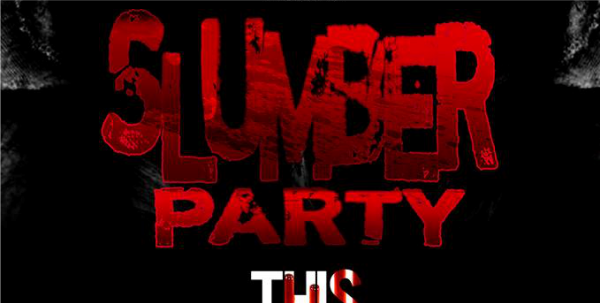 SEG Cineland, producers of the much-anticipated movie, Slumber Party has announced the indefinite postponement of the release of the movie. Slumber Party was scheduled to be released in the early days of December 2017.
In an interview with the Head of Development at SEG, Mr. Sidney Arthur said, "We are grief stricken by the passing of Sahari, the daughter of the director of Slumber Party, M. Sayibu. A SEG we live as one big family and one person's loss affects us all. M. Sayibu is not only the director of Slumber Party but he is also the founder of our family. The director has requested we allow him some time to grief the loss of his daughter. We cannot disregard this request and push him back on the editing bench to complete the movie, we want the best from the director for the success of this movie. Our cast and crew have put in a lot of effort to make things work, we owe it to them to realize the full vision of the director at the end of the day. Under normal circumstances, the assistant director would take over to complete the project and prepare it for release or a new director will be hired to finish the project and prepare it for release but we all want to wait as a sign of respect to the memory of Sahari and so we are willing to give him a few weeks off the project. We hold our bond of family in high esteem."
He also announced that while off the project, M. Sayibu will be travelling to conclude funeral rites for his daughter. The director is expected to be back to work by December 4, 2017.
Speaking on the progress made on the movie so far, Mr. Arthur revealed that work was about 80% done with finishing touches being done on the sound and visual effects. "We have about 3 more additional scenes to shoot as well. We should have done that this week and completed the movie by November 25. We were right on schedule until the unfortunate passing of Sahari on Sunday, 19th November 2017 after a short illness" he added.
The studio also announced that M. Sayibu had expressed interest to shoot some additional scenes to be added to the movie in memory of Sahari.
The new date for the movie's release will be announced when all is set.  This portal would do well to update you with the new release date when its finalized.
In the meantime, take a look at the teaser trailer of Slumber Party.