Alomo Gyata – A Hilarious stage play by Superfam Network.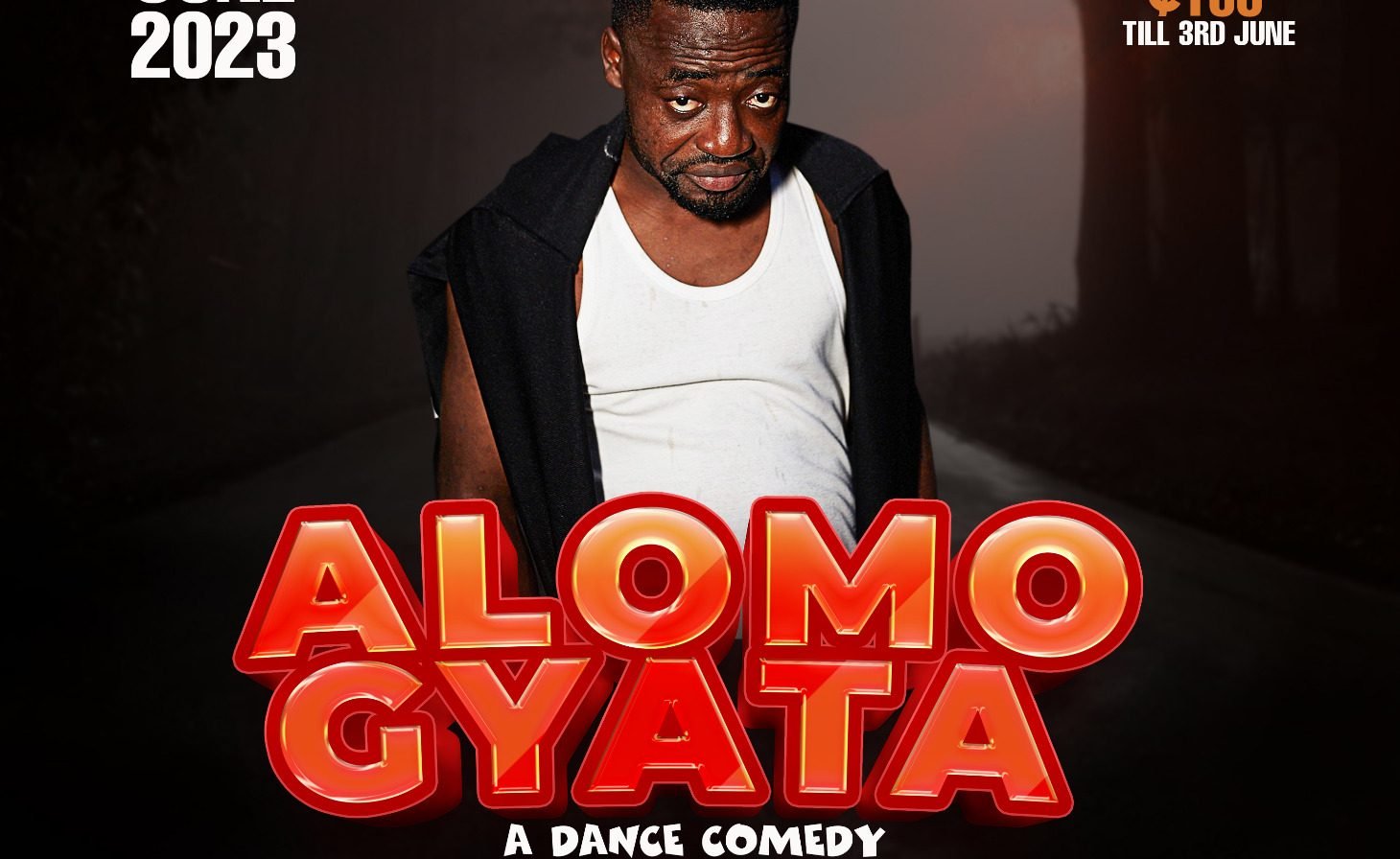 For the first time in Ghana, Patrons of Theatre gets to experience a Dance Comedy play dubbed "ALOMO GYATA," which touched on facing your fears and living with your fears.
ALOMO GYATA is a hilarious stage play produced by SUPERFAM NETWORK in partnership AYA PRODUCTION HOUSE.
This production features Willie Chembez, Foster Romanus, Clemento Suarez, Abena Korkor and other great talents.
This would be the first time in the history of Commercial Theatre in Ghana that a production house is putting out a dance comedy play.
The outstanding stage director of various noteworthy productions, including Accra We Dey, Are We Safe?, Our Day, and Asernal Again is in charge of this Dance comedy play. Francis Tetteh Nutakor, popularly known as "Oxygyn" assures patrons of their mind-blowing experience. Patrons will be amazed at how a subject like fear can be treated in a comedic way with the infusion of comic dance.
ALOMO GYATA will be showing at the National Theatre on Saturday 10th June 2023 at 4 pm and 8 pm. The rate is 150 Ghana cedis, but guess what, an Early bird ticket can be purchased at a cool 100 Ghana cedis before 3rd June.
Kindly dial *447 *1059# on all networks [NO E LEVY CHARGES] to purchase your ticket or call 0506780720 for delivery.
DISCLAIMER: Patrons are urged to bring extra ribs since they will most certainly laugh till ALOMO GYATA hoists the banner of happiness on the most crucial subject of a serious nature.
Sponsored by:
TAN Freight and Logistics, Ebony Condoms, Food 101, mNotify, and Brunswick
Supported by:
GH MEDIA, Jnam's passion drinks, and Esi's Special popcorn.