'Fa Cash no Hooki Me' Green Lemon Productions readies to serve us with 'Momo Joint'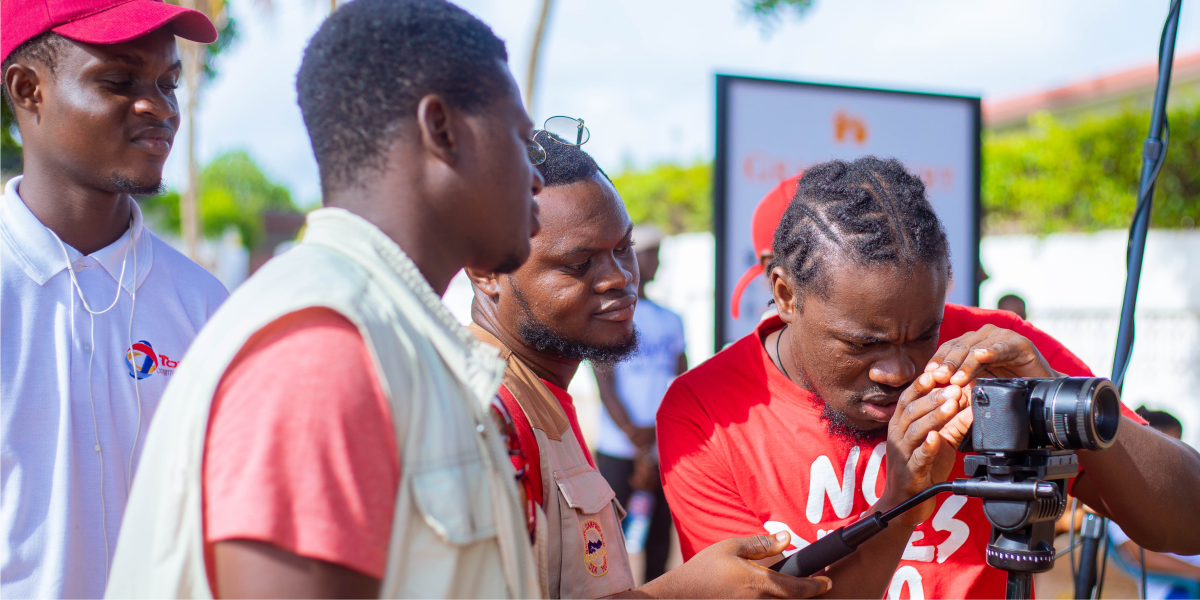 Green Lemon Productions spearheaded by young creative Joseph Clef Aboah is about to release another web series titled 'Momo Joint'.
The web series full of drama and comedy would focus on Kojovi and Atwee, two young persons who are both mobile money vendors working at the same spot. The series centres on how they compete with each other to get clients and how their distinct backgrounds influence their businesses.
The producer/director Jospeh Clef Aboah believes he has gathered an audience for himself with his last project 'Till Sunset' A youthful themed web series that was well received and also a very well attended during its premiere at the Silverbird Cinemas.
He explained in a chat that 'I developed the concept for Momo Joint was develop in 2018 and presented to one of the telecos to promote their mobile money services'. 'But as you know, when you are not a big name these brands would hardly give you any attention. So I put the idea aside and went ahead to make Till Sunset' he bemoaned.
The series is set to feature a total of 32 casts. With Dennis Cobblah and Beina Mimi Suleman who Joseph previously worked with on Till Sunset appearing as Kojovi and Atwee respectively. It will also feature rising actor Agyare Kwabena Michael.
The project is currently in post-production after shooting for the first season was quickly wrapped up using 4 days. With plans of releasing a 10min episode per week, the makers are confident that the 8 episodes they have for the first season are enough to keep audiences across the world entertained and satisfied for 2 months.
Momo Joint required the makers putting together from scratch a complete set to fit the look or an already existing mobile money vendors spot. 'Building of the set was something I wanted to do when I first developed the concept' Joseph further revealed. 'I only decided to make the set this solid and very detailed now to avoid the frustration of destruction at any point in the production'.
After the very successful release of Peter Sedufia's AloeVera movie in March this year, which also required the building of a complete set, Joseph admits that he is also under some pressure to succeed with his Web series. 'People are calling it Aloe-Momo already and I am very confident that they would love what we have put together for them once they get to see it finished' he affirmed.
Momo Joint upon its completion will be released exclusively on Aukiss TV a VOD platform in Canada and also on Green Lemon Productions YouTube Channel starting on 31st July at 5pm GMT.