Movie Review: Killing Eleanor – Holding on to Death.
'Killing Eleanor' is a story about a terminally ill old lady who wants to die on her own terms. She convinces a self-destructive addict to help kill her in exchange for clean urine. The two embark on a journey that reveals more about themselves than they could have imagined. 
The film is a weighty drama that serves as a thought-provoking and fun story that ends up being enthralling and emotional.
However, this is nothing new or extraordinary. We have certainly seen a film or two about buddies on a road trip as at least one of them's dying wish. But we might not have seen one where the terminal person just can't wait to die and leave everyone and everything behind. 
Natalie is an addict not ready to clean up her act. She constantly lies to herself ad her family who seem to be close to giving up on her. She is in need of a clean urine sample and bumps into a lonely frail Eleanor in a care home.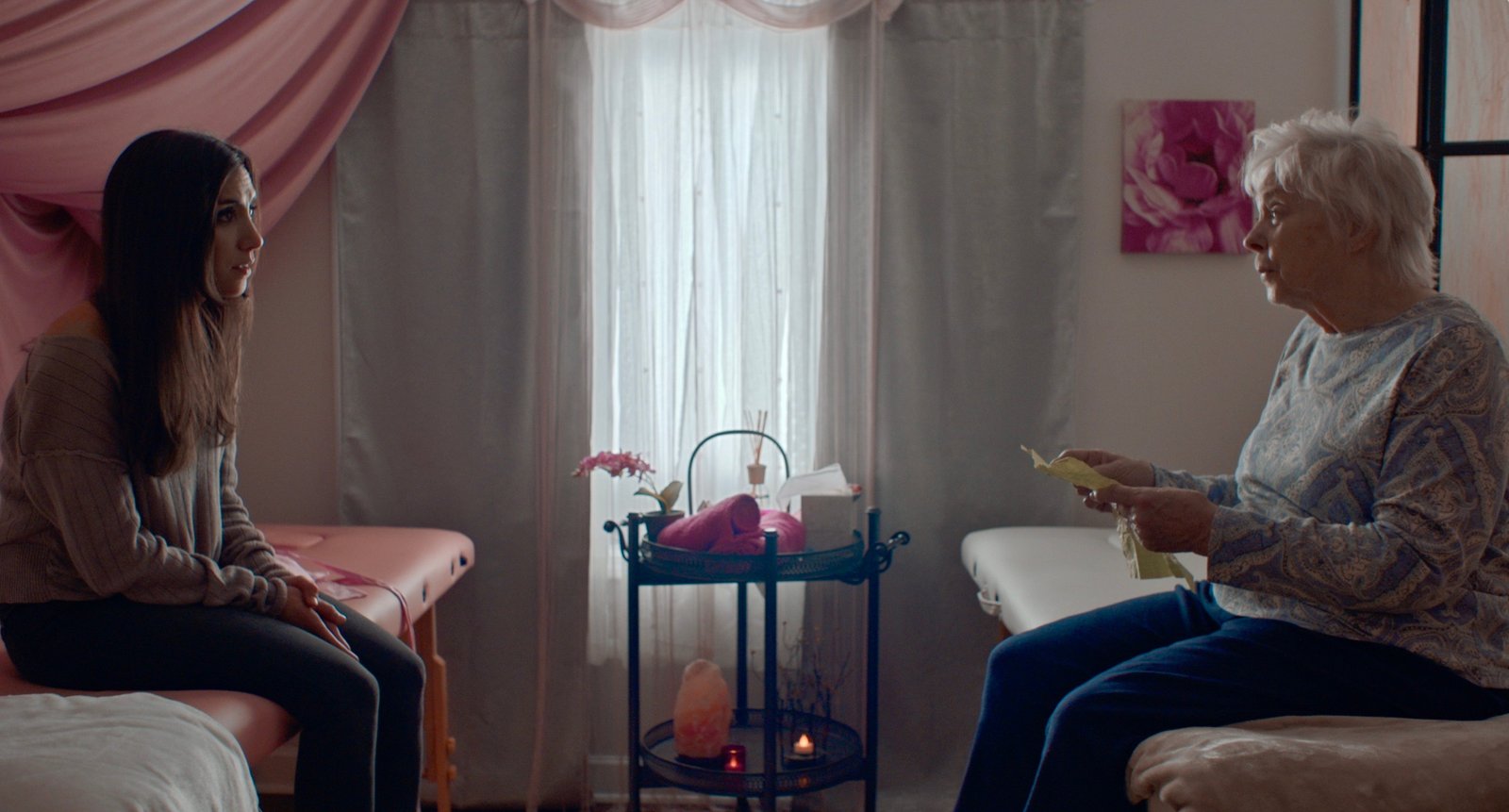 Natalie ends up in this situation as a result of an IOU she wrote many years ago. As a child, she stole money from Eleanor and in her bid to make things right for her theft, she may have written and signed an IOU. Eleanor is here to collect after all these years and in exchange, she is willing to help the addict with a clean urine sample. 
Natalie after some time realizes that she is too is capable of some good. Even if it means helping grant this old lady's wish of dying. At least for her, this is a debt that she must repay. 
As they journey across the state Natalie begins to appreciate the family that she has and how fortunate it is for her to have people who haven't neglected her despite her many lies.
She bonds more with Eleanor and gets a better understanding of her past and the reasons why she wants to end it all. She learns also to be truthful not just about things she has to say only but about her feelings as well. 
Annika Marks who also stars as Natalie is the writer of this film. She seems to have written the perfect movie to sell her prowess as an actor. Her performance is strong and almost flawless. But she doesn't hoard the spotlight for just herself. Starring opposite her is Jenny O'Hara who plays the role of Eleanor. If this is a curtain call for the veteran actress, then does deserve to take a bow and enjoy the cheers and applause of the audience of this film. She nails it as Eleanor and aids in telling this story. As the story progresses, you relate more to whatever Eleanor might be experiencing and it is all courtesy of Jenny's stellar performance. 
Even though it is obvious throughout that Eleanor's passing is imminent and could be the very much obvious finale of the story being told, you are kept interested enough to sit through the journey hoping that things turn out well for either of them.
That's what seems to work most of this film. No matter how long it drags to the very predictable climax, it is stuffed with heavy dialogue and drama to keep you going.
I would rate this 6/10.
"Killing Eleanor" might be a slow burner that doesn't have any major high points but it works as a drama that gives you enough to ponder over long after it has ended. You are constantly kept thinking about your situations and left trying to identify if you have people in your corner.