Movie Review: The Scrapper – Family Over Everything?
'The Scrapper' is a crime thriller that attempts to explore the longstanding relationship between Mexicans and Punjabis in America. 
At the beginning of the film, Bari Kang in a voiceover narration talks about the bond between Punjabis and Mexicans. You would expect that the premise would be fully explored be at the centre of the film but it dovetails into a story about one man and his struggles.
Bari Kang the director of the film also stars as Jake, the lead in the film. Jake is a metal scrapper who after returning home from a stint in prison has decided to turn a new leaf away from crime. He is focused on taking care of his mentally challenged brother J.B (Gugun Deep Singh) and his wife, Kitt (Ava Paloma) with whom he is expecting a child.
"In prison, I saw my life clear for the first time, Jake shares in the voiceover at the beginning of the film. His calm and laid composure for a greater part of the film feed into the idea that he is indeed a changed man who doesn't want to make a mistake that would lead him back to jail. 
He's seen several times flashing a picture of a house he seems to intend to buy someday and despite struggling with his finances he is focused on making it work someday. His older sister, Linda (Allison Thomas Lee) on the other hand is the owner of a scraps business that she uses to clean money for a cartel. He finds out that his sister owes the cartel some money. He must return to his life of crime and help break into a safe that could be holding enough to turn things around for him. He is soon caught in a conflict between Mexicans and Punjabis that leaves a long trail of bodies and endangers his family.
As the film progresses you get the picture that is a short story with simple somewhat predictable premises. You soon discover that the money Jake helps in stealing belongs to another criminal gang who soon find out.
This spirals into a flurry of revenge killings just when Jake thinks he has caught a big break for him and his family. Also involved is a crooked cop whose motivations and allegiance are never made clear enough.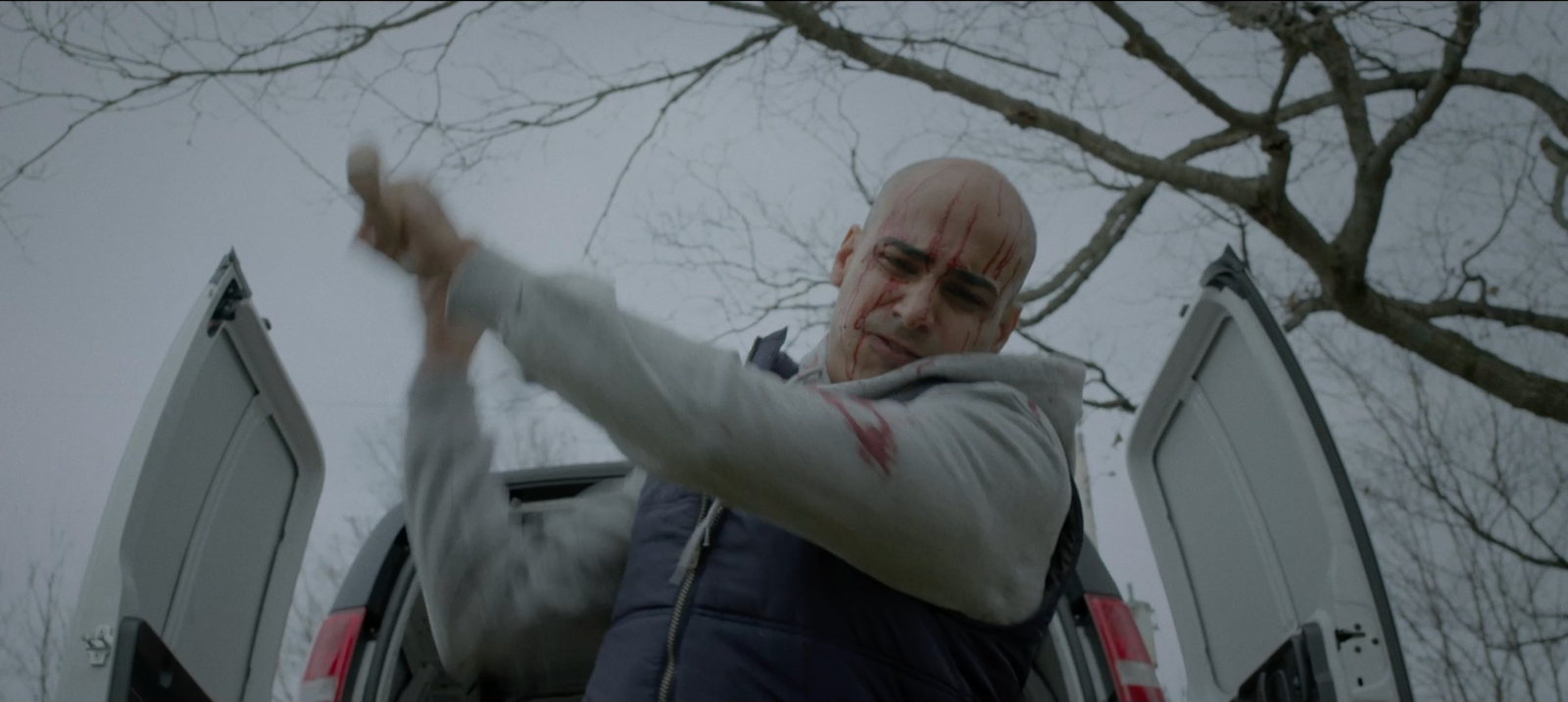 Kang tells this story using Queens, New York the backdrop. The dialogue also details everything that you need to know about the characters and the situations they are involved in without you having to struggle to understand. 
For an indie film with a small budget, The Scrapper serves as an okay crime thriller that gets dark and grimy just when you are about to lose interest in its drama and theatrics. 
Interestingly, the film switches from being slow-paced and laid back to be quite intense, violent and gory towards the climax. The special effects and make-up used also works at somewhat selling the bloody build-up towards the climax.
I would rate this film 5/10. It delivers what it intends to without any exaggerations or many surprises.
The film is available for purchase and rental starting today 7th, December 2021.