Ama K. Abebrese Appointed as the Festival Ambassador For Accra Indie Filmfest.
Accra Indie Filmfest (AiF) appoints Ama K. Abebrese as the ambassador to help optimize the full effect and goal of the festival. AiF is an international short film festival created as a platform for the advocacy of the relevance of short films in the journey of an independent filmmaker and the ultimate impact on the growth of the entire film industry.
This year's edition is slated for 20th to 26th July and due to coronavirus and restrictions on public gatherings, the festival will be held online dubbed AiF2020 – Virtual Access Edition and working under the theme "Film: A tool for peaceful social activism"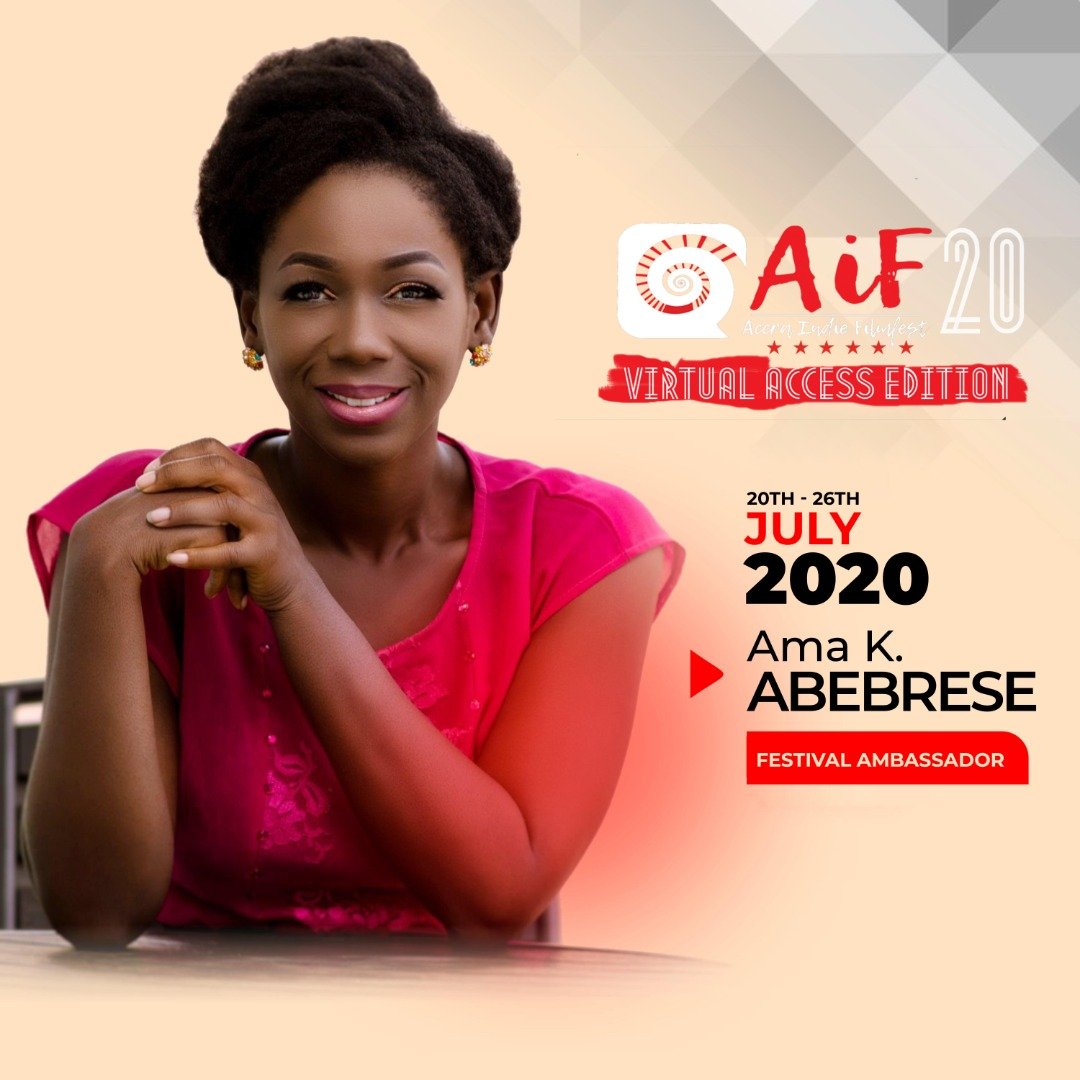 The festival embodies films screening, workshops, industry conversations and awards ceremony. Principal screening of the films will be on YouTube and all that you need is to subscribe to the channel to have FREE access to watch all the amazing films. Masterclasses, industry conversations and awards ceremony will be held on zoom and YouTube as well as other social media platforms concurrently.
Kindly follow all our social media platforms to be updated.