GUESTBLOG: When Accra's Cinemas Got Consumed By Churches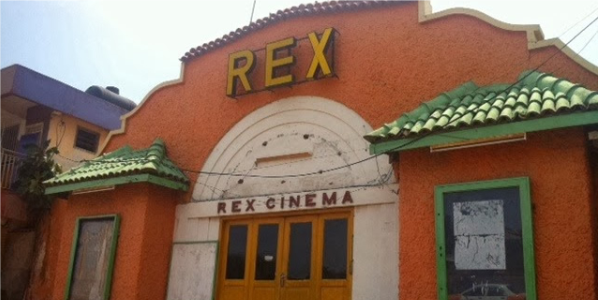 Faith versus entertainment, he pointed out? I was amazed at the revelations that got me enthused by the whatsapp group conversation after I asked a simple question "Please, does anyone know names of the old cinemas in Accra?''
Before this question, my friend and I had a discussion about cinemas in Africa. As a film director and distributor, he told me Nigeria has about twenty cinemas and counting, and my home country I guess has less than the number of fingers mounted on my left hand. For about ten minutes we kept on debating on cinemas and its greatest relevance not only to the film industry but to the economy of a country.
During the debate, I raised a point stating that, Nigeria's size and population is a major contribution to the growth of its film industry and Ghana's film industry is struggling because it lacks adequate cinemas and the few ones available are enjoying one-hundred percent monopoly. After the debate I realized Ghana's population size is not the problem but the economy is, the economy provides peanut support to the film industry. "What happened to the one district one cinema campaign?", I questioned Wadaada a character in Togbe Gavua's "Lucky" and a strong actor who has defied all odds to still make it in the Ghanaian film industry. Ghanaian filmmakers I would say, have zero protection rights on their intellectual property. Politicians and some members of the elite class would rather spend their time and lots of Ghana Cedis servicing their huge vehicles which should be used on farm lands. Ah well, who am I to tell you what to use your Ghana cedis for? Anyway, I am yet to meet a Ghanaian film investor.
Growing up in Accra I remember my Uncle worked in a popular cinema which was down the street from my Grandma's home, that same spot which held the cinema is now a popular waakye spot. My Dad told me how they marched to the cinemas when a popular action movie was showing. My mom dramatized about how she and her 'girls-girls' will dress up lavishly just to go watch a movie in her heydays. "Wo yaa kw3 ceni", she said in Ga.
I realized the relevance of cinemas when I got into filmmaking. For five years now, I have only been a screenwriter and a director of my stories in my head. Let me just move to the big question, where are all the cinemas along the streets of Opera square, Tudu and the small ones in "lungu lungu" places in old Adabraka?
Presently, majority of these cinemas are owned by churches and the rest are now banking squares and mini marts. A friend stated in the whatsapp group "The advent of VHS tapes, smaller less capital intensive video houses started popping up everywhere and dominated their markets, and for many turning the cinema auditorium into real estate market for such spaces happened to be the quickly mushrooming post Pentecostal churches and this  happened mainly during the 80's and 90's, when night life in Accra after watching a movie with your 'jorley' was just as wonderful as gulping down a freezing burglar of club beer and extra spicy barbecued 'too loo' somewhere in  Osu kinkawe with Amadzeba's Dede playing in the background."
Did the church come to steal away our joy or another contribution to the evangelistic campaigns in the trotro's and the pavements of Kaneshie market?
A question for the gods of Jakpata!
Written by, Sabukie Osabutey (Filmmaker, Screenwriter)