Stageplay Review: Roverman Productions' Return with 'Devil's Wife'.
After this long while, since the Covid19 hit and restrictions seem to have crippled the entertainment industry and stage productions, in particular, it is exciting that the teeming lovers of Roverman plays are still ready to come out and show up in their numbers. Over the last 2 weekends, it's been made clear with the numbers that showed up for the 'Devil's Wife' that theatre is back.
At the centre of the Devil's Wife is Zoe, a beautiful successful TV personality from a wealthy home. She has been married three times and each time her husband dies mysteriously on their wedding night before they could consummate the marriage.
And there is Rev. Kweku Kum a beloved pastor and man of God who is loved by his congregation and his community. He lost his wife to be 5 years ago a few days before the wedding. 
Rev. Kum unaware of Zoe's past decides to marry her. And then stranger things begin to happen.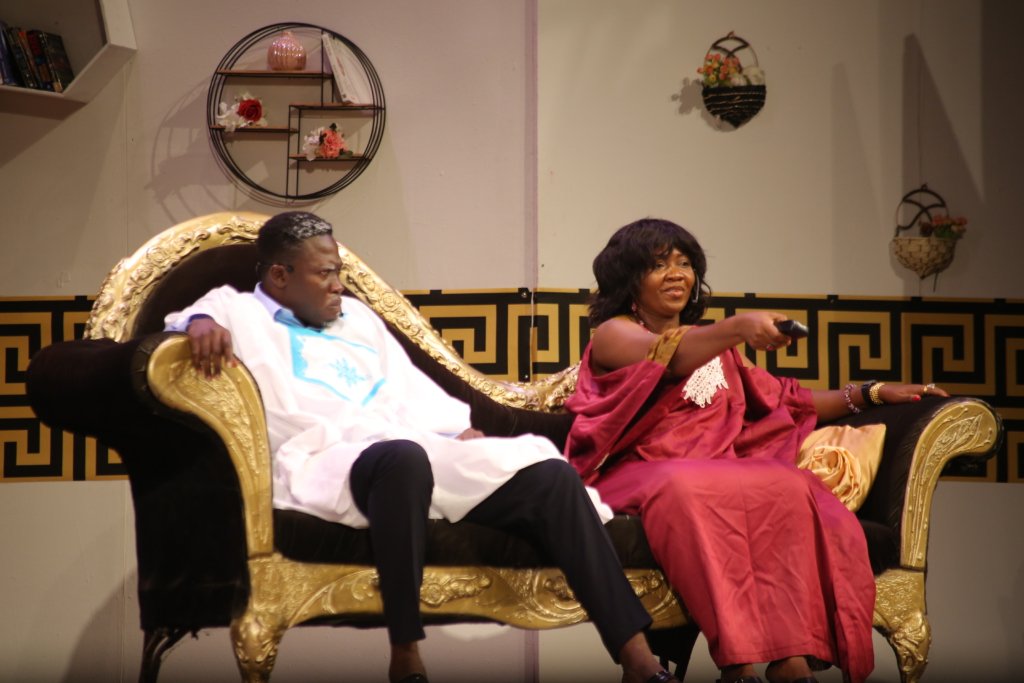 The play is filled with interesting characters are enough to make you enjoy your time spent sitting through it. The two maids in Zoe's home Esi and Araba give a thorough detail of Zoes past relationships and how she came to be a 3-time widow. Albeit the usual exaggerations and hilarious shenanigans, a clear picture of Zoe's plight is shared. All three of her husbands had each died on the night of their wedding. How they spin the tale of Zoe's misfortunes elicits laughter but you can help but still feel bad for her and all that she has gone through.
It is such a delight to watch the known faces/regulars on the Roverman stage take a back seat allowing for new faces to shine and wow the audience. 
Ernestina Tumasi Awuah who plays Esi (one of the maids in Zoe's home) for me was the start of the night. Her hilarious antics and exaggerations provided a lot of the laughs and crowd reactions on the night. Her delivery and confidence playing a funny character is impeccable and she still manages to switch and sing divinely without hesitation.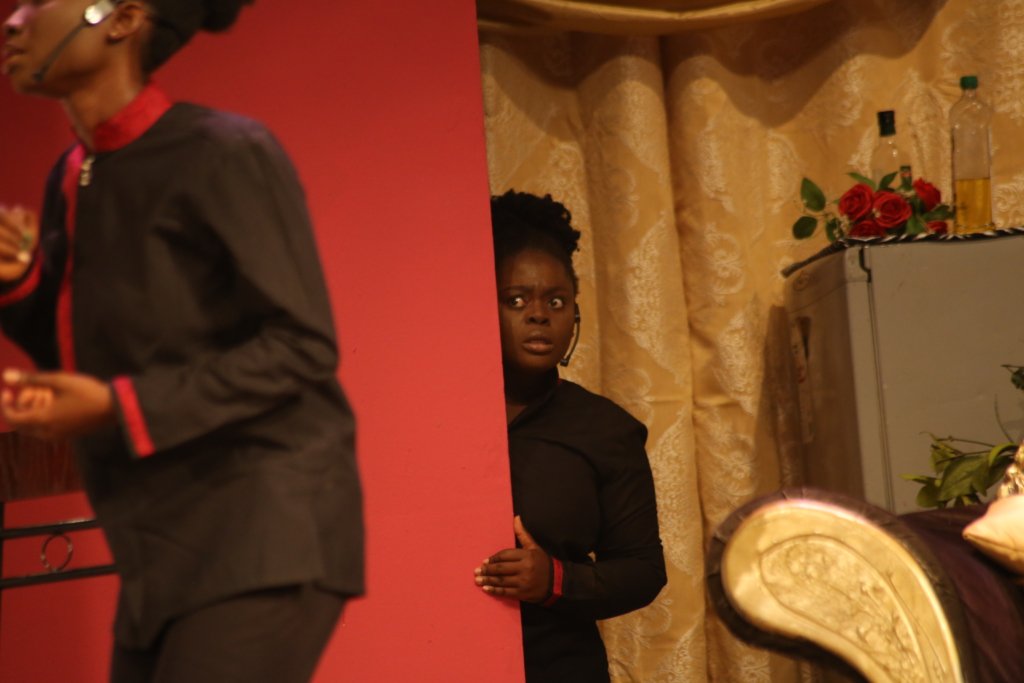 Zoe's story is enough to scare any man away but not Rev.Kwaku Kom once he had set his eyes on her. Despite Rev. Kom being under all kinds of pressure to get married, he is able to stand firm. He insists that he would get married on his own time once God had revealed to him the right person. Even after finding out about Zoe's past, he chooses to pay no heed to the pleas and incandescent warnings from others. He trusts in his maker and in his prayers to save him.
By the final act of the play, all the questions are answered and explanations are given Zoe's misfortunes. 
But the biggest takeaway is the message that the playwright sought to send with this play. As a believer, you are reminded and reassured of the power of prayer, the need to have faith in prayers and God's power to turn things around no matter the situation.
Zoe's predicament seemed helpless and Rev Kom's fate seem sealed in the eyes of everyone else. But their faith and belief in God changed everything.
Everything about this play reminds you of what we have been missing for close to two years now. In typical Ebo Whyte fashion, you are certain to hear several renditions of both old and new hit tunes tastefully infused into the narrations and dialogue on the stage.
I would score the 'Devil's Wife' 4 out of 5 stars as it severs as a great 'welcome back' after all this while. We can only expect what more the Roverman productions team has for us in the subsequent quarters.
Uncle Ebo Whyte promised there would be a re-run of the Devils' Wife as soon as possible to make provision for the scores of theatre faithful that couldn't get to see over the last two weekends.
If you get wind of the dates for these reruns, don't hesitate to catch either the 4 pm or 8 pm showing of this play as you are certainly in for a good treat. Yes! it's certain that 'theatre' is back!