Actor or Entrepreneur? Blurring the Lines with A Taste of Salma Mumin.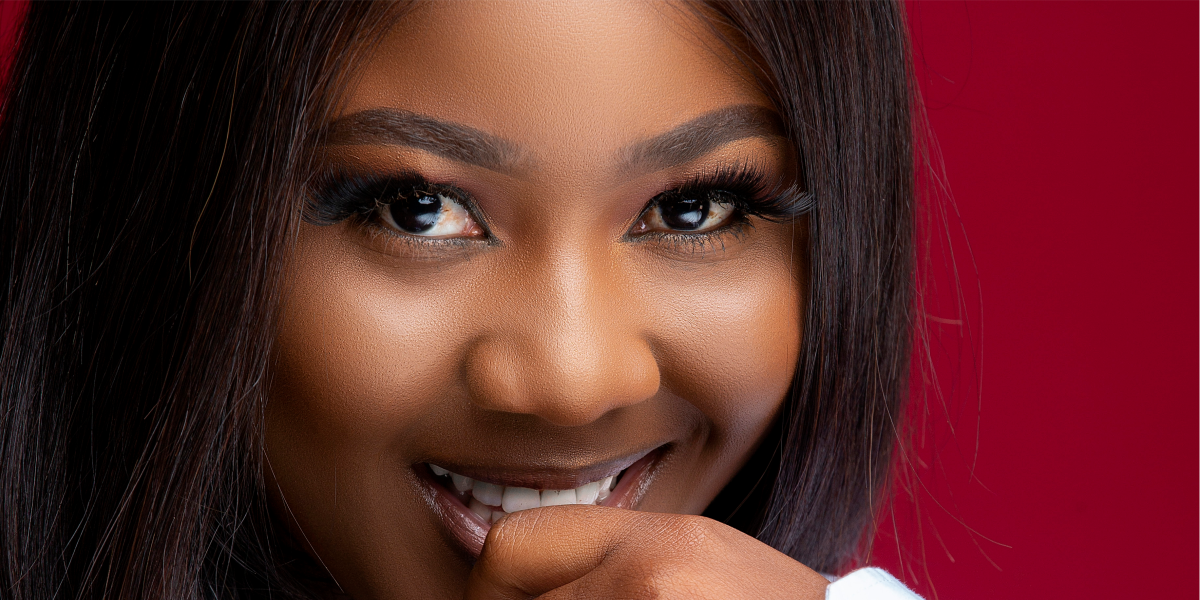 I spent a couple of hours with Salma Mumin. The purpose of our meeting was simple… Me trying to understand her, her motivations and her drive. Our backdrop is the cosy 'Salma's Eatery' with some renovations ongoing. It is not it's usual vibrant hotspot I observed. But the place is still alive with orders coming in over the phone and an occasional walk-in by patrons who are craving their favourites on the menu.
Why her though if you are already wondering? Of course why not her? She has become a household name and her life is constantly under a microscope. Has she earned the 'celebrity' status by virtue of her work or she landed under the spotlight by chance? Is she a talented actress with a passion for the craft or just a 'slay queen' blessed with opportunities? These are some of the few questions I had armed myself with.
Nonetheless, it's just a casual meeting over a couple of sodas and not an interview. And I might just be lucky to get a taste of Salma's journey and lifestyle.
Originally from Wa in the Upper West Region of Ghana, Salma Mumin has lived most of her life in Accra the capital. And she believes she has been shaped by the city that gave her opportunities as well as challenges. If you've paid attention to her over the years, you would notice she is occasionally roped into one controversy after the other. Even if it's not directly about her, Salma's name is likely to pop up when it involves a close acquaintance. She admits that this has almost always been the case with her and goes on to share with me some stories of her time in Senior High School.
You can't rule out passion as a prerequisite for success in any aspect of the arts. She defines that in some regard. Having found her way in into the limelight and still managing to stay relevant even in the bane of the industries challenges.
Clearly, Salma has had a passion for the arts from an early enough age. As the entertainment prefect for the 2007-year group of Insaaniyya Secondary School. "I used to jump the wall at school to go for auditions" she professed almost beaming with pride. "I believe that's where my passion for acting got stronger."
Having come from what she describes as an extremely poor home with divorced parents and '13 to 15′ siblings, she admits she didn't initially pay much attention to her education. "I lost interest in school after I completed SHS because my parents couldn't even afford for me to continue with school". And that's how she decided to take her passion for acting seriously.
"I didn't have a choice" she blurted out at one point. Acting became the escape plan for her, it appears she had it all planned out and did not just leave everything to chance. She later reveals that she did go back to school to land a degree in Travel, Tourism and Hospitality Management at the School of IT, Management & Professional Studies.
She belongs to the 'Afrikiko era' – a time when several film auditions were been held by film producers at Afrikko; a popular restaurant in the Accra Suburb. And that's where she met most of her industry peers. She recalls that it was during then that her tenacity and passion for acting was truly tested "I was fresh out of high school and I was always struggling at these auditions to get a role", Salma said. "There were times I would be picked and given a script to go home to read and expect a callback, but before I would realize, I would see the film already on TV".
"I shot so many films with several producers that did not see daylight" she remembered. "I will call Passion & Soul my official first movie".
'Passion and Soul' was an AA Productions film directed by Frank Rajah Arase, in which she plays the role of a midwife featuring alongside the likes of Majid Michel, Ekow Smith Asante and Jackie Appiah who were then in very high demand.
The Ghanaian film space has never been an easy place to enter for new talents and would never be. With only a limited number of releases each year and only a few lead roles available for fresh faces. It's a jungle out here… eat or be eaten. Salma also admits she too did face some intimidation and hostility from her 'seniors' and peers on her come up. For her, fame and success didn't come easy and she had to constantly study and learn on the job to be able to give out her best at all times so as to earn more chances. "I had the passion alright, but I was still timid and I could barely speak up my lines at times" she professed. "No one was ready to risk it giving me a lead or a supporting role to play… so I had to keep practising and proving myself".
The unstable nature of the Ghanaian film space makes producing films a risky business, especially for novices. Salma wasn't spared either when she decided to produce her first movie. She admits that she did learn a thing or two the hard way after going down that path. To her, 'No Mans Land' which was written and directed by Pascal Amanfo with her as the lead character was a success. It served its purpose and her point was proven. The film was received well by the masses and she began to get noticed by industry players resulting in her getting more roles even in Nigeria.
She decided to diversify her business portfolio after that considering that our film space subtly requires that creatives have some form of alternative source of income. A 'day job' as some would call it. She started out with a mineral water depot in a container shop on that land that Salma's Eatery sits. But that business couldn't be sustained for long after all her stock was taken away from her shop attendant by a confidence trickster on a Christmas day.
A friend suggested to her to turn the place into a food joint to serve the needs of patrons of a popular pub adjacent to her container shop. But she entertained some fears for a while, debating whether it was a good idea or if she had the mental fortitude and expertise to run a food business. "After about a month of thinking over, I decided I can't leave the place hanging because I had already spent money to set the shop up," she said. "I got a 3 stove burner, brought some saucepans from home and hired someone to help me start with chicken wings and yam chips". She revealed it wasn't immediately a hotspot when she started and didn't have celebrities trouping in to eat at first. However, she persisted and kept reinvesting to expand the place, the menu and services offered. The business grew as her brand power and popularity expanded over time.
I probed to find out if starting Salma's Eatery had paid off. Her response was strong and confident; "Honestly Salma's eatery is growing, and I am very happy about the work I have put into it" she added confidently. Undoubtedly, she prides herself with the successful eatery her 'food joint' has evolved into, and even plans revealed plans of adding a bakery to her ventures.
During our entire chat, she is intermittently interrupted by her staff and workers who are helping with renovations to Salma's Eatery which is preparing to reopen after the easing of the COVID 19 restrictions. "It's the life of a businesswoman" she apologized. And even as we continue to converse, she keeps an eye on everything else going on around and does well to give her input. Salma's Eatery must be ready, up and running soon to continue to live up to its reputation.
I decided to shift my focus to her other businesses intrigued by how she seems to glow whilst talking about her exploits as an entrepreneur.
"What is Lure?" I enquired.
"Lure simply means to attract" she responded. "Lure is not a boutique. It is a high fashion brand and we are only just in the beginning" she added.
The clothing line was officially outdoored in 2019, and after a tumultuous first year, she is readying to roll out a 2nd collection dubbed "Sultry". From the way she promotes and carries the brand, I deduced she has put her heart and mind to it just like her eatery.
"I started Lure in 2018, I rented a two-bedroom apartment, furnished it to accommodate the workers and to serve as the production house for the brand" she bemoaned. "I design the outfits and source the fabrics myself because I want everything to look perfect".
But that too hasn't been a smooth ride for her so far. She recalled how the first batch of clothing that was made for the brand didn't match the quality and standard that she wanted to break into the market with so had to ditch it all and start all over from the scratch. "After building Salma's eatery I got to understand that before a business gets on its feet, a lot of money and time will be wasted". "Just like Salma's Eatery, I am not giving up on Lure." she let out.
I then began to take notice of what she was wearing…a well-fitting dark floral skirt and a spaghetti strap blouse firmly cladding her chest. Nothing fancy… but she looks classy for a casual day at the shop. She is arguably one of 'celebs' with a great sense of style and she looks good in everything she wears.
"As an actress, you must always look good because people are always watching you," she said confidently at some point.
For someone who's opinions are not sought after most often when it comes to conversations about the state of Ghana's industry, she is not oblivious of the industry's woes, its current state and how it has been infiltrated by many talentless people with a following who parade themselves as actors as well. Anyone would notice that for a country with an almost non- existent film industry, there seems to be an 'actor' or filmmaker anywhere you turn on social media.
Speaking on that she said "Before, people were buying CDs and cassettes so they got see film stars all the time on their screens at home, unfortunately, when it got to our time to shine the industry had declined. So we just had to rely on social media to promote and advertise ourselves so we are tagged as 'SLAY QUEENS'. "I take my self very serious and I am putting in a lot of work. I love to take and post beautiful pictures, but I am also working very hard" she added. Deservedly, she's landed ambassadorial deals for some big brands over the years. Perhaps her brand power and reach proofs very profitable to these brands.
Her Instagram on which has amassed some 1.5 million followers is littered with snapshots of her travels to places like the United States, Turkey and Greece. That too has fueled more of the 'slay queen' tag so I enquired about her travels and some of the experiences she's had with them. "Most of my trips are not to chill" she started in response. "I mostly go out there to do business, but I can't put all of that on social media. I only post pictures of the little fan I have on my business trips" she explained.
For her, those trips have contributed tremendously in shaping who she is now… from the places she has been to, who won't be exposed? "I love to travel. I think travelling has opened my eyes to see the world differently and has also put me in a position to work very hard because I know there are beautiful things in this world for me to achieve for myself" she added sounding fulfilled.
For the last 4 years, she's committed to channelling all the clout and success she is enjoying into some philanthropy as well. On her birthday each year, she makes some donations and distributes food to street kids as well as the less privileged. She admits that she can't do it all by herself so she set up the Salma Mumin Foundation to get some sponsorship from corporate Ghana. "So far, I have donated to two schools in the Northern Region" she shared. "I am also committing all that I earned from my appearance in Family Feud to helping others through the foundation" she further revealed.
Currently, under the management of Cine-god Studios, Salma believes there is a lot more that people would be seeing from her on the silver screen. "We have plans to embark on some new film projects in 2020 but COVID happened so we had to put them on hold" she teased.
Bringing our conversation to a close I am convinced that there is more to her than what meets the eye. As I looked down at my watch to see how much time we had spent so far conversing she reaffirmed my new thoughts on her by saying, "Destiny can only be delayed but it can't be shut. With time people are going to see I am not a slay queen but someone who takes her work and the business of filmmaking very serious".
Clearly unfazed by the ill press she mostly courts at times, Salma Mumin is a fighter, a rebel in her own right and the victor in her story even though she believes it's only now beginning. Maybe she is just another product of our harsh society. But one thing is adamant, she is not ready to give up the spotlight on her.
Actor or Entrepreneur? … she appears to be killing it regardless.