Comedy Series, The Oseis' Premieres On GhONE TV.
Ananse Entertainment, the film production company behind Azali, Ghana's first feature film submission to the Oscars is set to release a new TV comedy series.
'The Oseis'' is a situational comedy series that focuses on the life of single-family; The Oseis'. The series explores the ups and downs, strengths and weaknesses. the love and rivalry that exists in every family with a comedic tone.
The series focuses on Nana Kwadwo Osei who relocates his family from Kumasi to Accra, after winning a Lottery Jackpot; becoming rich and famous overnight, the family now has to deal with new money, family and intrusive neighbours in their own way, often leading to hilarious outcomes.
The shows central cast includes renowned stage actor Andrew Tandoh-Adote as Nana Kwadwo Osei with Comedienne Jacinta Ocansey as Mrs Osei. Cherub Opoku and Bridget Brie Sabi play the couples 11-year-old son; Fiifi and their 18 years old daughter Dufie. Jeffery Nortey also stars as TT, Mrs. Osei's brother whilst Nancy Bonnah plays the family's emotionally restrained housemaid Akosua London.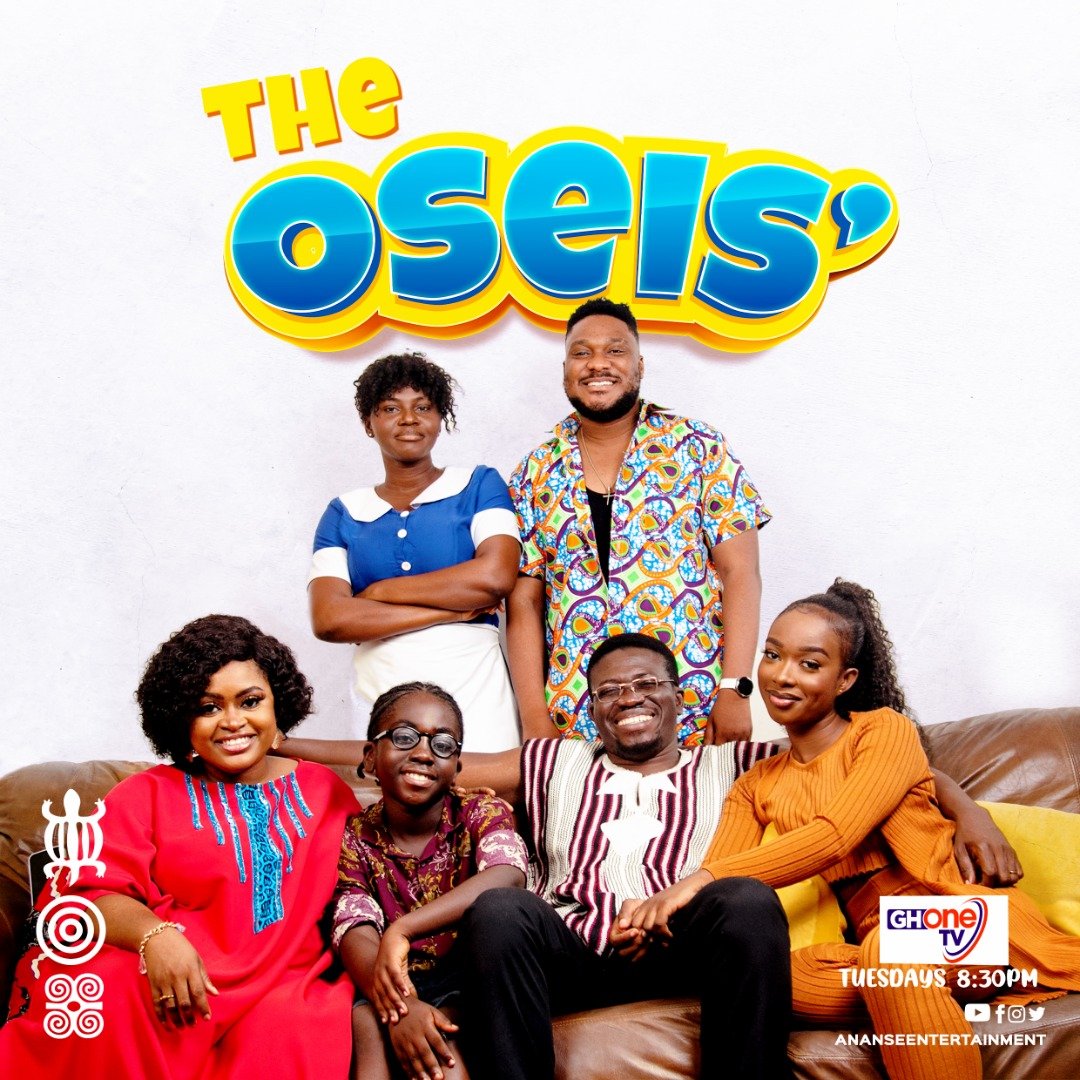 The Oseis' would also feature appearances from known actors such Foster Romanus, Akorfa Edjeani, General Ntatia, MJ the Comedian. Etty Bedi, Rabbi Bray, Sitsofia Tsikor, Peter Ritchie, Rev. Benjamin Adale, Daniel Delong, Evan Eghan and Evelyn Addo in a myriad of supporting roles and cameo appearances.
The first season comprising of thirteen (13) episodes will air on Tuesdays on GhOne TV starting on the 22nd of June at 8:30 pm.
The series which promises to be a hit is written by Faiba Bernard and is directed by Golden Movie Awards Africa winner Kwabena Gyansah.