Nii Saki Writes – Is Uncle Ebo Whyte celebrated enough?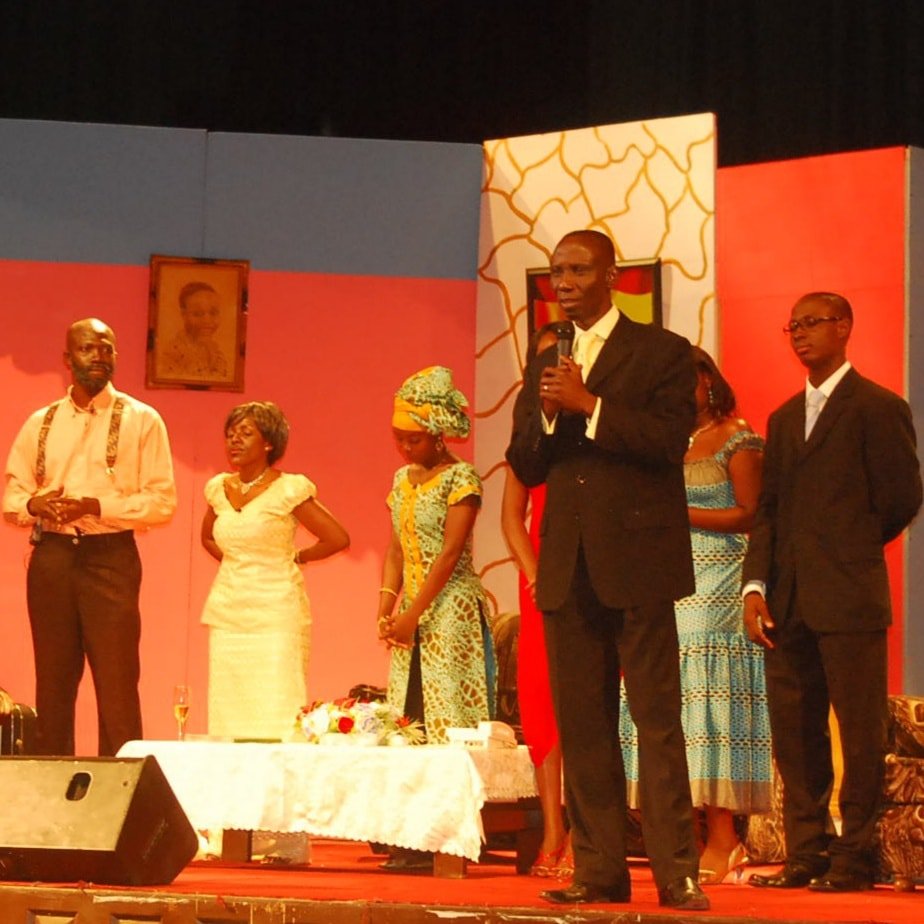 It is believed that William Shakesepeare, the world acclaimed and renowned playwright wrote between 37 – 38 plays in his entire lifetime, and over 350 poems. That is no mean feat. His plays are being staged worldwide and has been adapted by various directors. He is a celebrated and respected playwright.
You love him, and celebrate his works.
Tyler Perry has so far written and produced 20 stage plays, and he is celebrated worldwide especially by the black community as a beacon of hope. As at Nov 2020 his studio was bigger than Disney, Warner Brothers and Paramount Studios combined. I do know if anyone has built a bigger studio. Ghana recently started a process to partner Tyler to build a studio here.
Tyler is very much loved and his works are celebrated.
Uncle Ebo Whyte has written and produced 50 plays in 14 years. Mind you, he started writing and producing in 1975. Roverman Productions, his theatre company was birthed in 2008. So technically, the 50 plays we are talking about is the number of plays produced since 2008. Also, it is not every play he writes that gets produced. There are times we go through about 2 or 3 plays before one is chosen. So it is safe to say that for about 2 plays written, one is chosen. That significantly increases the number of plays written but let's stick to the ones produced. He is a constant voice on Joy 99.7 FM twice a week, producing Food For Thought. He has done this for over 20 years. Kojo Oppong-Nkrumah, Kojo Yankson, Mamavi Owusu-Aboagye, Manasseh Azure Awuni and others can attest to that.
Let us even erroneously assume that he repeats his content on air at least once. That makes it 10 years of original content for Food For Thought. Now 2 times a week gives us 108 Food For Thought pieces for 1 year. Multiply that by 10. That gives us 1080 Food For Thought presentations. Remember that even this is an understated figure because we assume that he repeats content at once. If we want to stay by a new presentation every week that gives us 2160 Food For Thought presentations. There are over 80 editions of Rover Report Monthly, a magazine his outfit used to publish on a monthly basis.

Is he celebrated as much?
Ghanafo, we have a treasure sitting right in our midst. He has not even stopped producing plays. How many of us have watched any of his plays? How many of us stopped watching his plays because we stopped getting free tickets? How many of us have not watched his plays before but will be quick to insult him, call him names, jump on bandwagon to smear his reputation on social media because he said something that did not sit quite well with you, or you are just 'forming woke'?
He once jokingly quoted the phrase that 'a prophet is not recognized in his own home'. Well, I hope not.
If you read this, and you're touched, show Uncle Ebo some love this September. Buy a ticket (or more) to come see his latest play, HE SAID; SHE SAID. It will be worth every pesewa you spend.
We are quick to shout "support your own" when it suits us, well he is one of us.
Written by Ken Nii Saki.